This is an advanced topic, please ignore it if you are doing a simple video stream.
If you just want MAS to create an overlay and send this to you for you to then use in something like OBS, vMix, or XSplit then select: "Advanced, I want MAS to send me an overlay".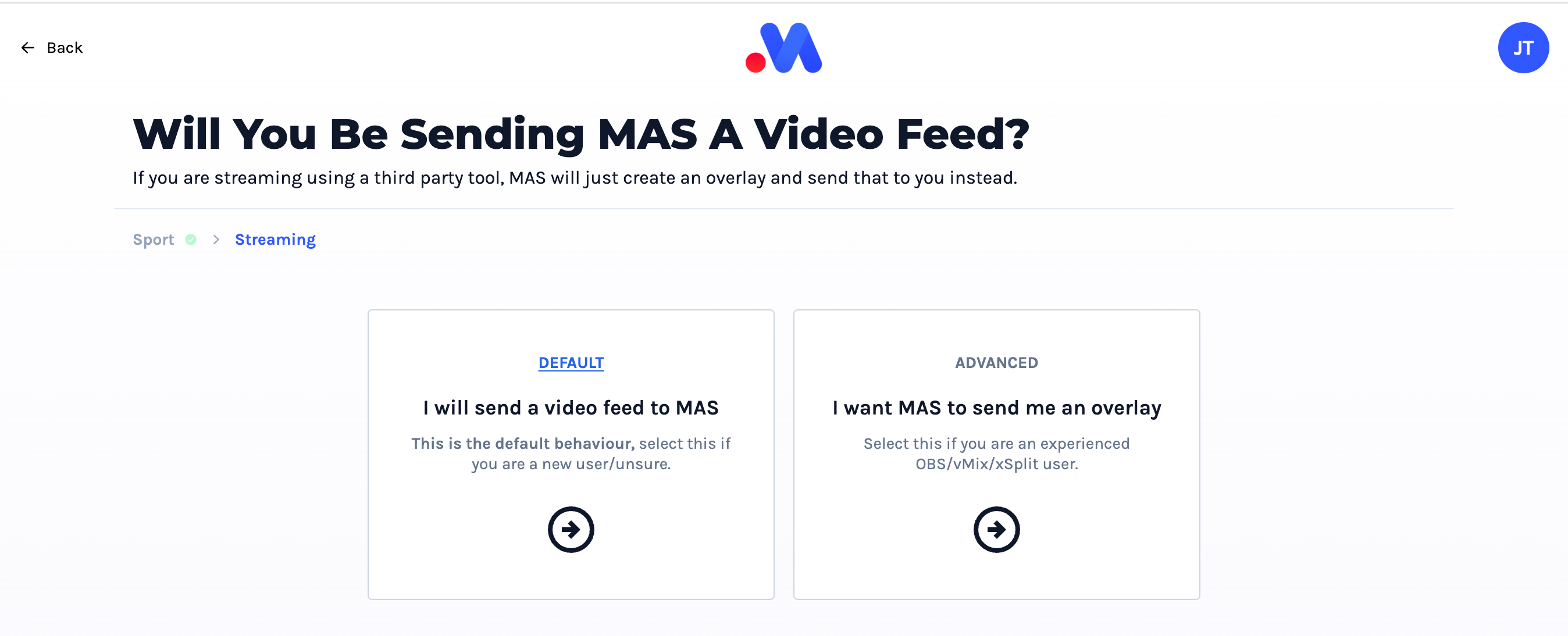 This will provision the system to not receive video from you and instead send you the overlay.
Note: by not sending a video feed to MAS, platform features such as post-match replays will not be available. Streams/matches do not automatically end - you will need to hit "end stream"/"end game" in you match to clean these up. There is no penalty for not doing so, and allows you to continue using old games in the future for whatever reason, but will eventually cause your scoring dashboard to become quite messy.
Pre-configuring
In order for this screen to appear, you must first disable this preference in your account settings.

You only need to do this once per device.
1686865241