The first thing you will be asked to do is specify which sport you are scoring, this will prepare the system to load in the available overlays, scoring providers and teams.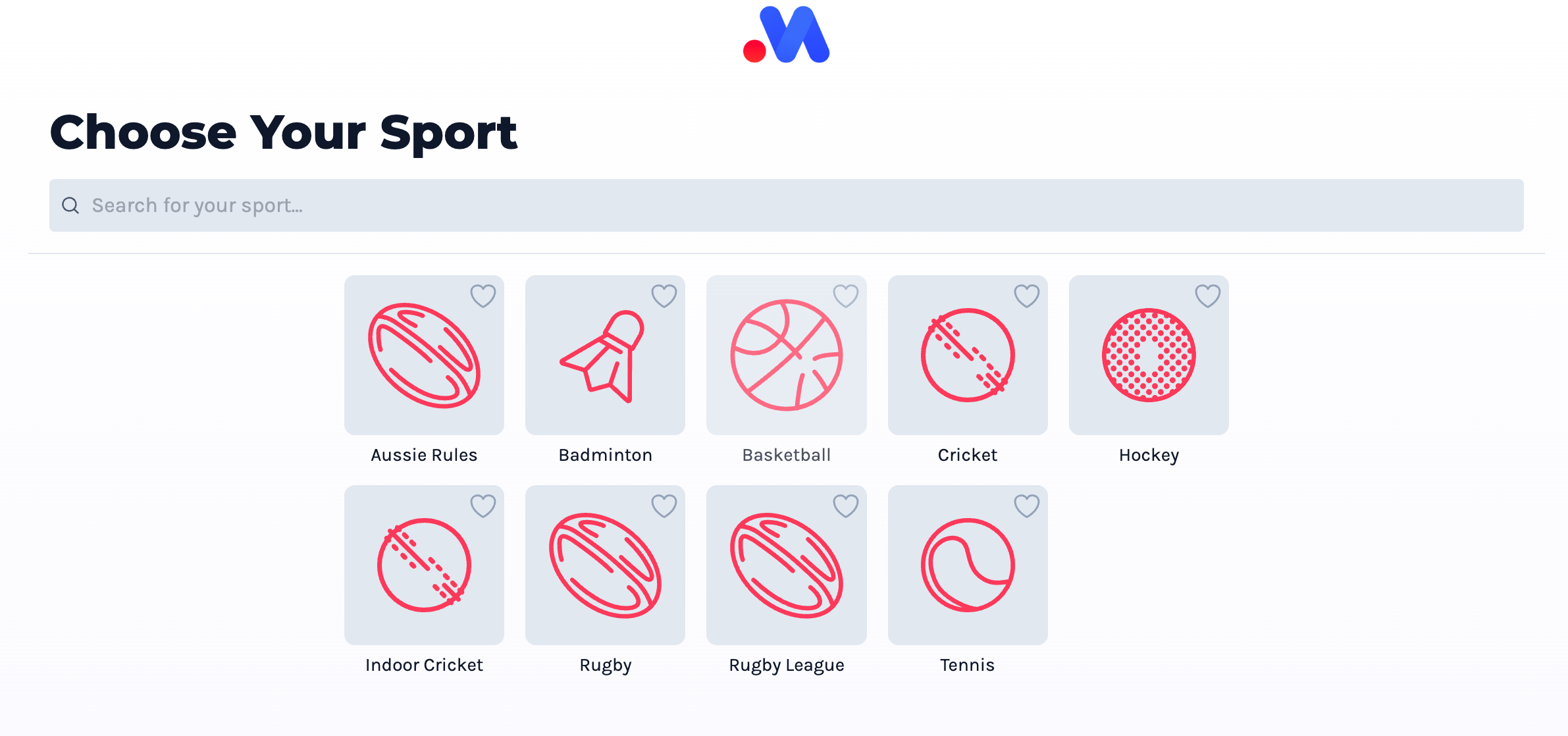 You can use the search facility to narrow down the sport you are looking for, or tap on the "heart" icon to favourite a sport for next time.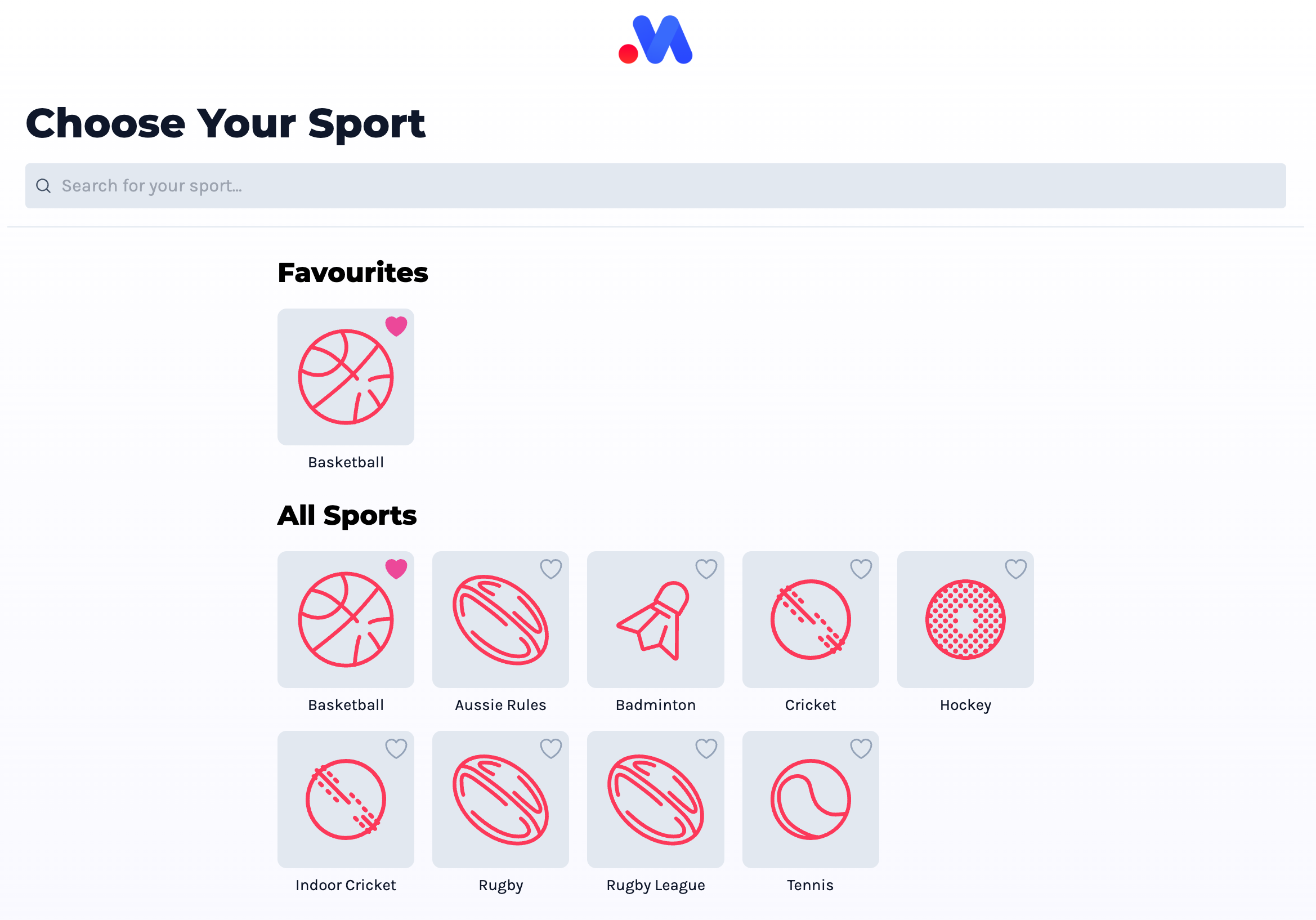 Resuming From an Existing Draft
If you exit the match setup process part way through setting up a new match, the sport selector will ask you if you would like to continue editing the draft values you were already working on, or start fresh.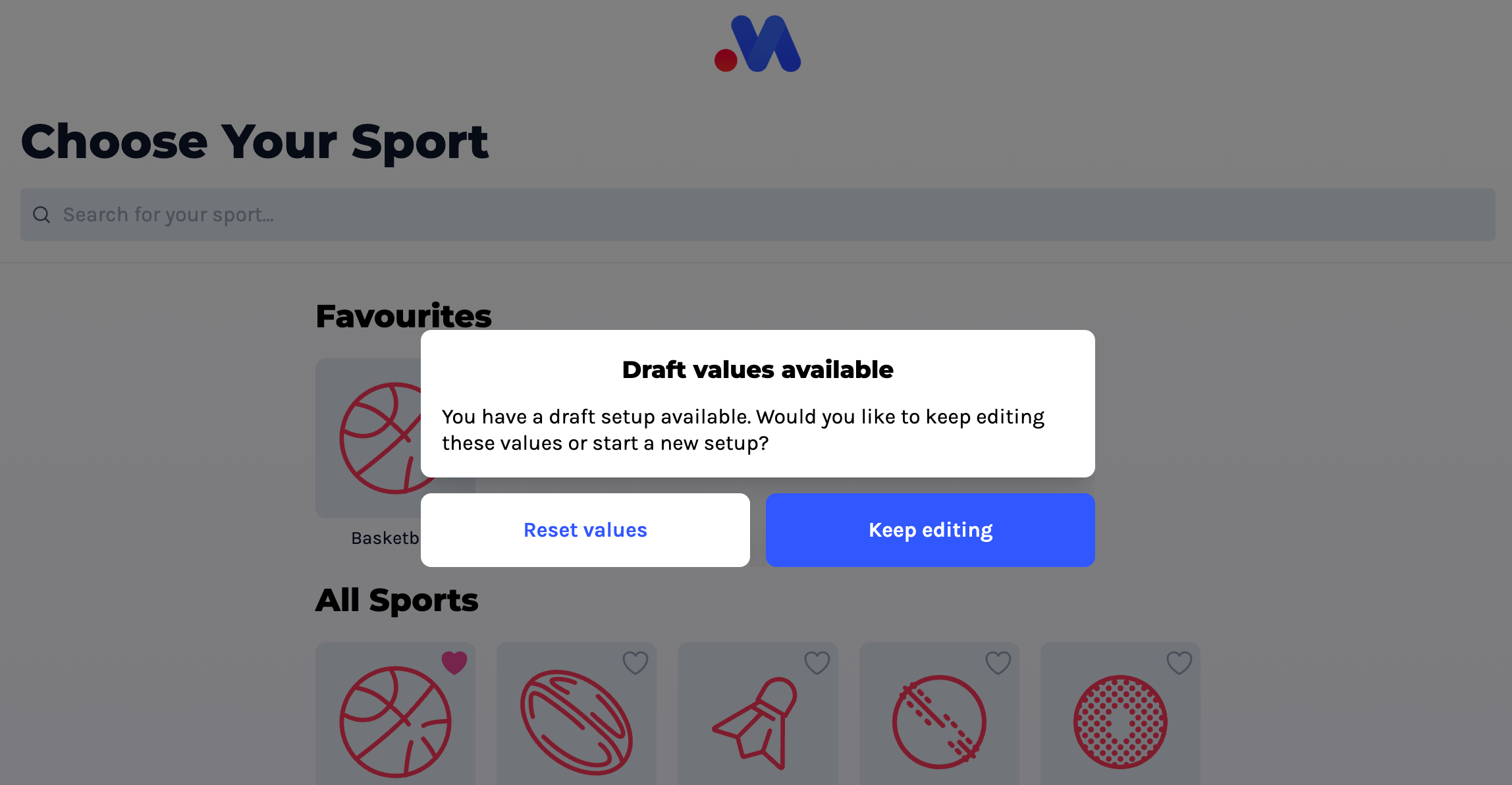 If you choose to keep editing, you will jumped back to the part in the setup process you were last working on. Resetting these values will force you to pick a sport and go through the full setup process.
1683169318