Accessing A/V devices typically requires explicit permission from you the user - this can be especially problematic if permissions are later revoked (sometimes automatically if you haven't used MAS in a while), or if you are using/sharing a device you're a little unfamiliar with for streaming.
The MAS scoring application only uses this permission for streaming a match. These permissions can be risky, especially allowing carte blanche access to recording devices - and this is especially true when streaming sports and children-grade matches. Always ensure you turn off equipment and/or disable audio if you don't have explicit permission in such cases.
If you have explicitly rejected permission requests in the past you will need to override this decision in your device's permission manager.
iOS
Open:
The iOS "Settings App"
"Privacy & Security"
"Camera"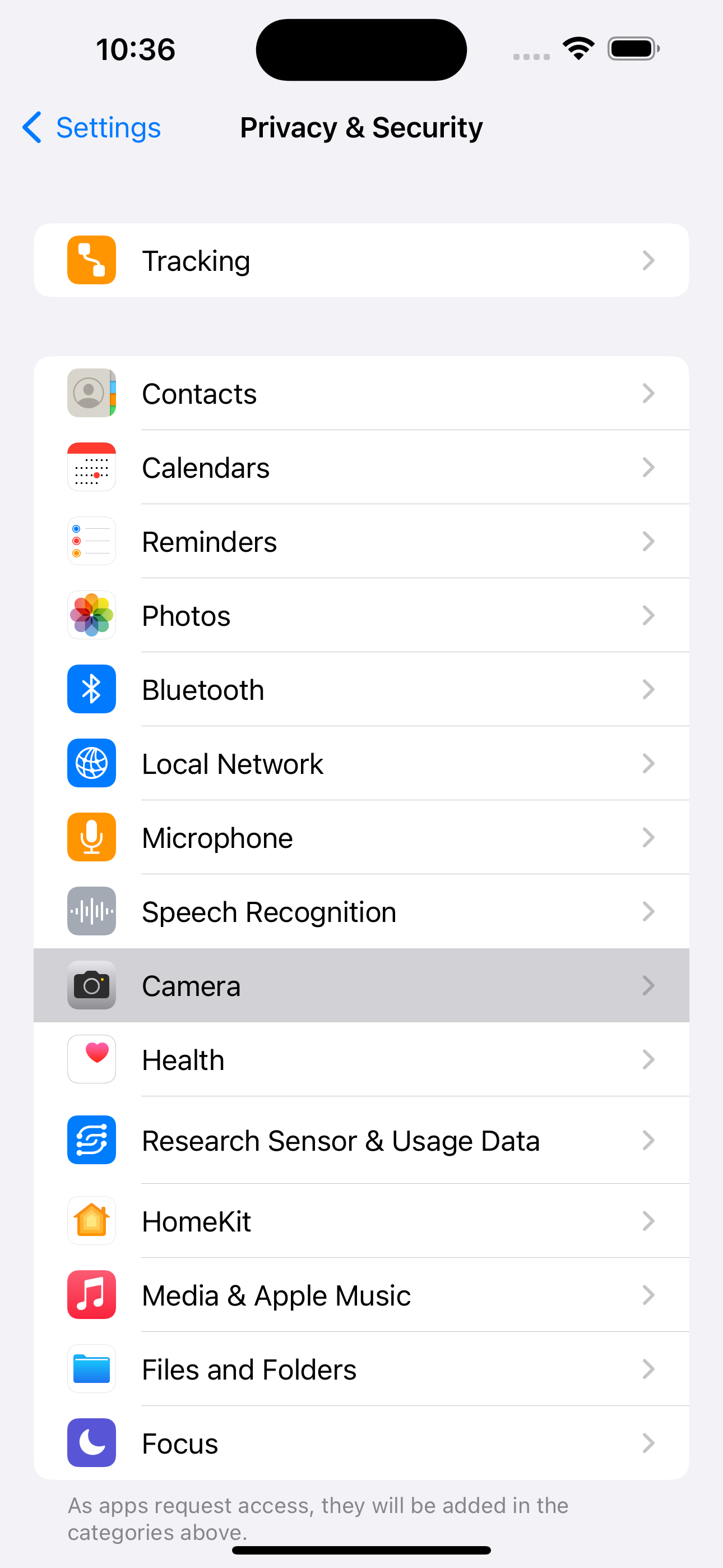 You can read more from the official support .
Android
Open:
The Android "Settings App"
"Apps"
My Action Sport
Permissions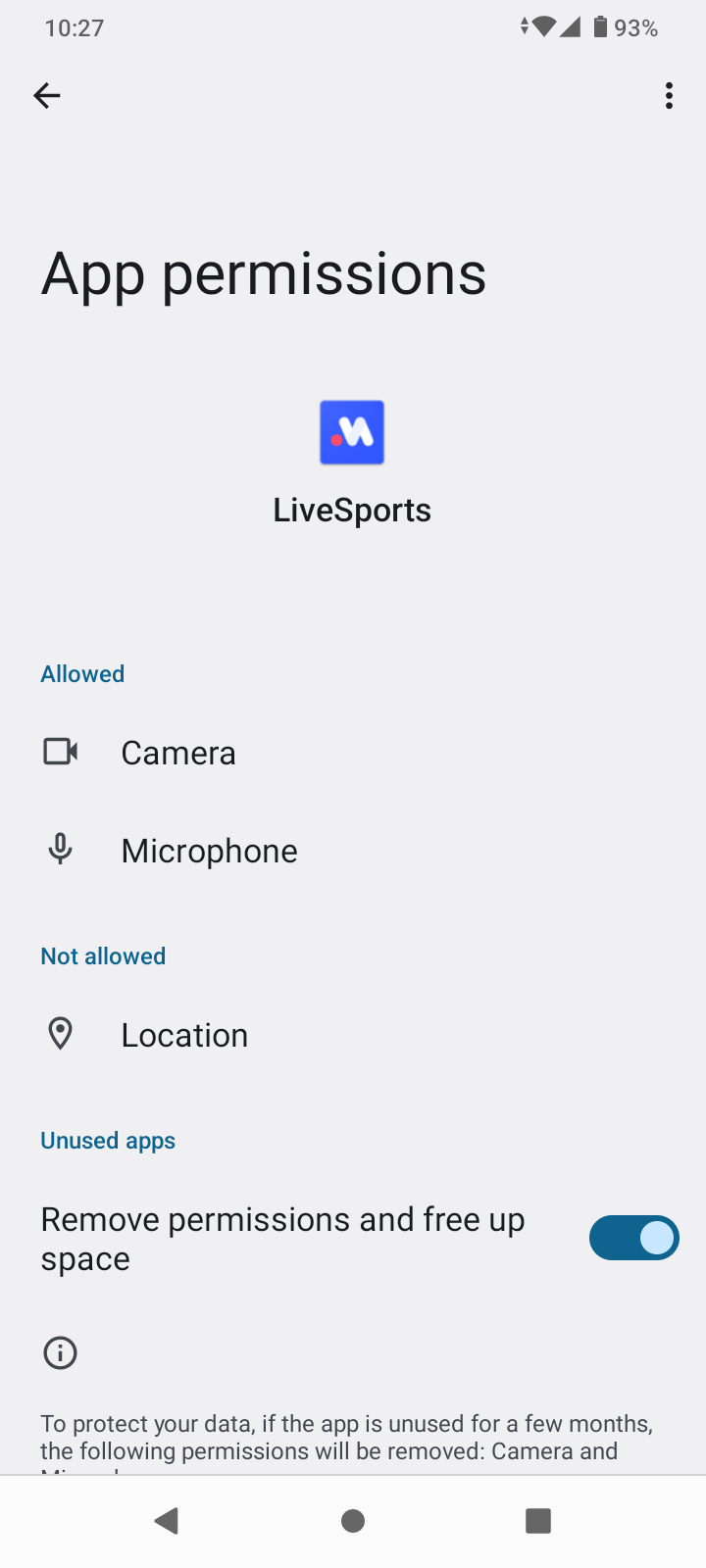 You can read more from the official support .
Web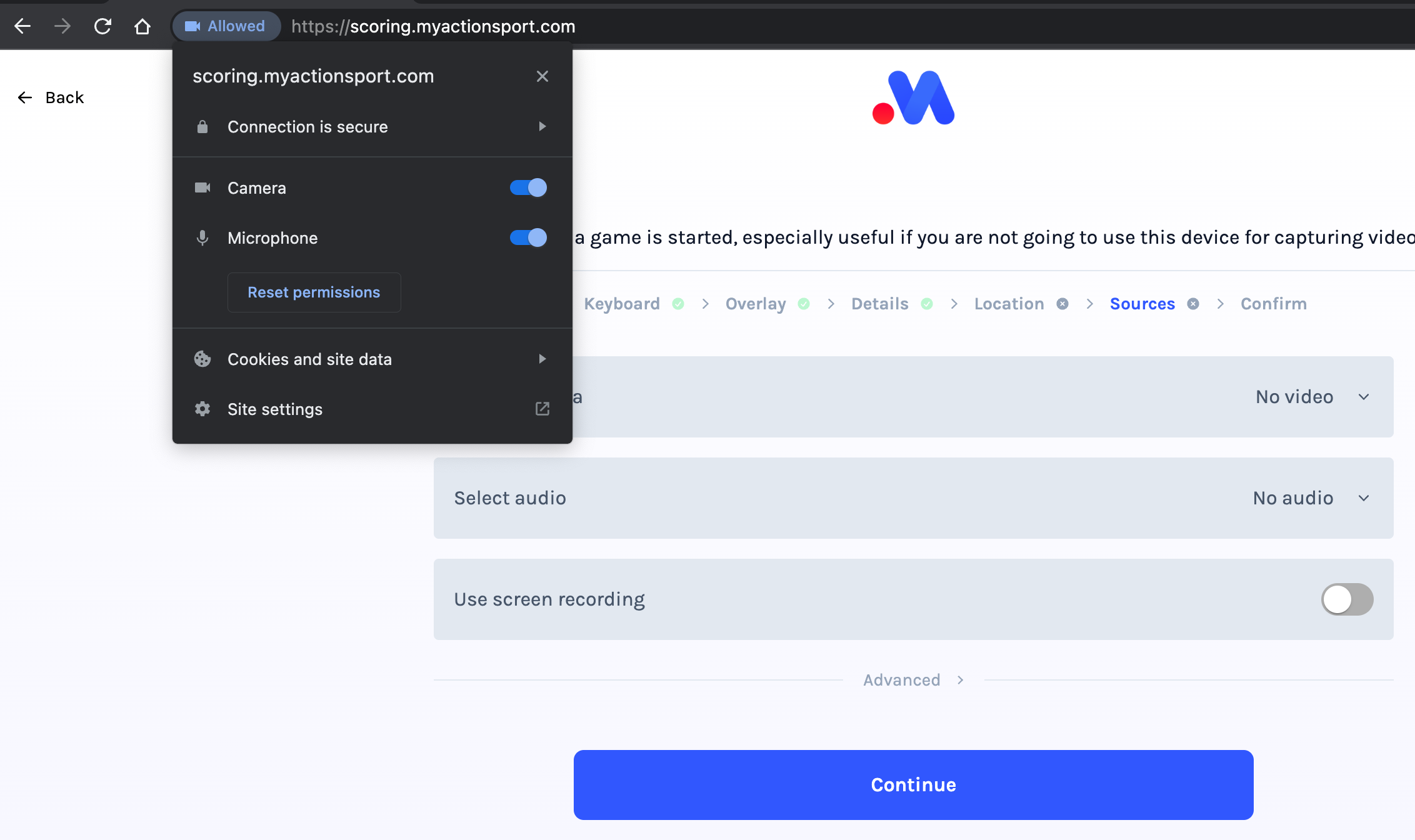 If the toggles for permissions are disabled here it is likely your device is blocking your browser from access the camera. You will need to check the support docs for macOS,
Windows, or Linux distros accordingly.
1683862450