The match settings dialog gives you control and feedback over the state of the video stream and of the match.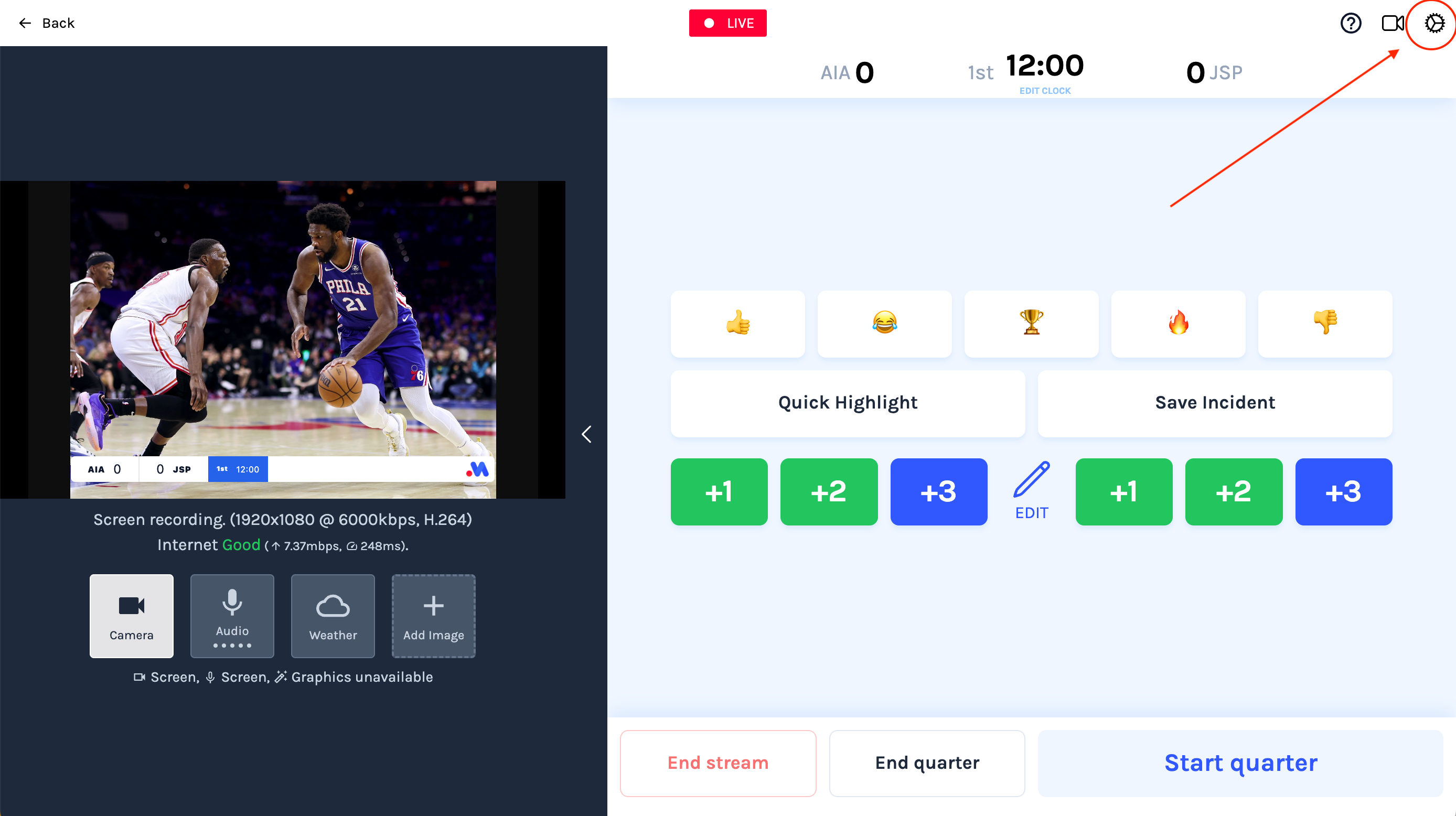 Most of the time, you shouldn't need to interface with this, but you can control and override a lot of the app's defaults, inputs, and outputs from here. This is especially helpful if you're performing more complicated tasks like multi-cam, using third-party streaming software, or having issues with producing a consistent stream.
Support may ask you at some point to provide a read-out/screenshot of your diagnostics section to help debug issues related to your stream.
You can find more about each subsection of this dialog:
1686865241