The Scoring Platform is the main way to create matches and livestreams. It is important to understand that a game is required to create a livestream via My Action Sport's platform - and you must do this via the Scoring Platform each time (even if you are using a third party to do the actual scoring of the match).
Every time you create a game the MAS server creates a corresponding overlay that you can then use to put onto your video stream. As a convenience, the Scoring Platform makes this video-overlay step much easier, sending your video to the MAS server will automatically print this overlay to your video and then send it to your streaming outputs (Watch, YouTube, or Facebook).
It is also possible to create a match on MAS and then scoring using the following third-party products:
MAS will also provide a simple scoring keyboard for each sport if you don't need the full set of features these third parties provide.
Replays and Highlights
MAS will produce a set of highlights for each livestream you produce. You can view these as a platform admin: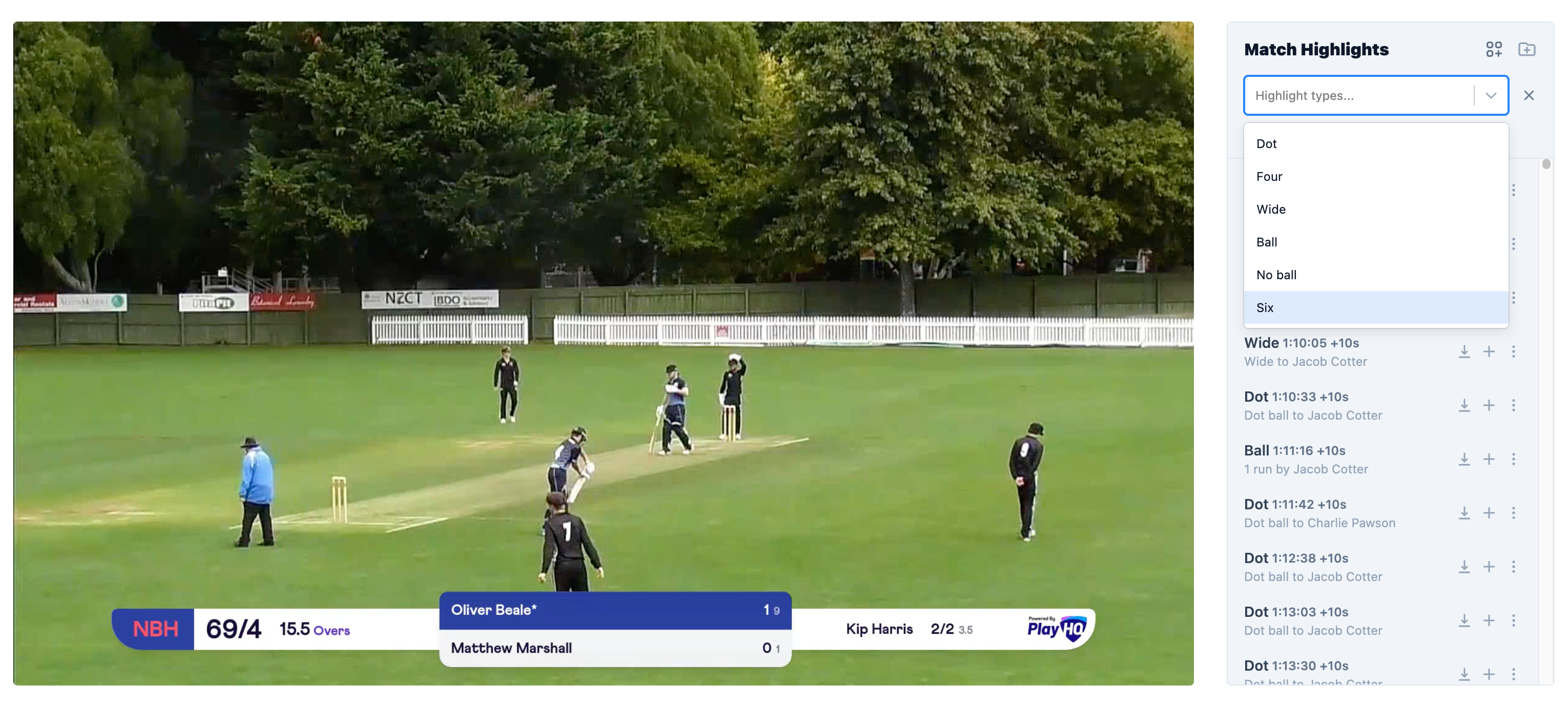 Every time you score on a third party, or via the first party MAS score systems, a highlight is created automatically and you can immediately view and download these through the Platform.
1683878148